NOTE: ABRIDGED VERSION ABOVE PUBLISHED BY NASDAQ 2-18-21
In 2004, Tim O'Reilly popularized the term "Web 2.0." According to Tim O'Reilly, "Web 2.0 is the business revolution in the computer industry caused by the move to the Internet as a platform, and an attempt to understand the rules for success on that new platform.[3] He went on to say, "Web 2.0″refers to the historical context of web businesses "coming back" after the 2001 collapse of the dot-com bubble, in addition to the distinguishing characteristics of the projects that survived the bust or thrived thereafter.[4]As we enter year three of federally legal hemp CBD, I am calling CBD 2.0.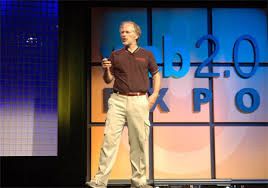 I lived through the dot-com bubble having founded eSkye.com in 1999 as a B2B exchange for the alcohol industry. I then led through the transition from dot-com to Web 2.0 morphing eSkye.com into eSkye Solutions and shifting to become a SaaS software provider to the industry, at one point establishing it as the largest provider of dedicated software services to the wine industry. We also handled all the vendor managed pricing with Walmart, Walgreens, and other chains for many of the largest wine, spirits and beer companies in the world. I was also Chairman of Wine 2.0, which was a riff of the Web 2.0 movement to bringing technology and wine experiences together.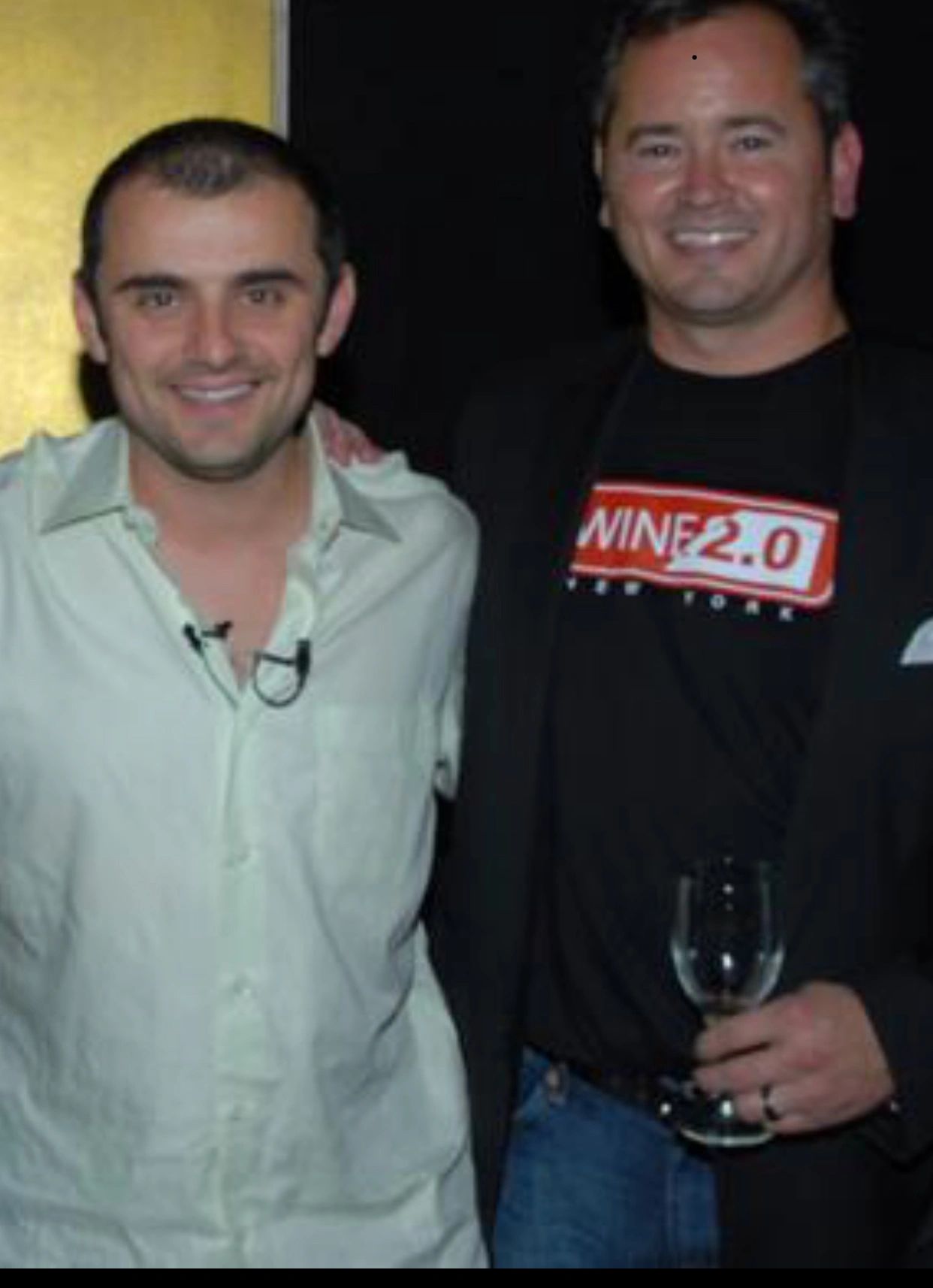 O'Reilly and Gary Vaynerchuk (winelibrary.tv and Vaynerchuk Media) joined us at the New York Wine 2.0 event that featured cutting edge wine start-ups and wineries, plus over 1,000 wine and tech lovers coinciding with O'Reilly Media's Web 2.0 Expo.
This week, on Yahoo Finance, I characterized 2021 as "CBD 2.0." as the beginning of a fundamental shift from the early "Wild West" days of the hemp CBD industry to a year that will lay foundation for national brands. Let me explain and see if you agree.
Pablo Zuanic, the well-regarded research analyst at Cantor Fitzgerald, put out several reports this week on the Cannabis and CBD markets and companies. As he points out:
"Macro view: our projections remain bullish for the next five years. Despite lackluster trends in 2020, partly COVID-related, and a slowdown pre-COVID in 2H19 – as lack of regulatory guidelines from the FDA prevented the FDM channel from adapting CBD a widely as had been expected, across formats and by all major retailers – projections remain quite constructive. Most estimates by the industry's trade shops continue to forecast US CBD $ sales of $15-20Bn by 2024. The Brightfield Group projects sales of $15Bn by 2024, up from $4.2Bn in 2019. BDS Analytics projects sales of $20Bn by 2024, more than 10x the $1.9Bn in sales generated by the industry in 2018 (~50% CAGR), as per their estimates. BDSA estimates 63% of the $20Bn 2024 figures would be hemp-derived CBD and 37% marijuana-derived CBD. The current market split is as follows, according to BDS Analytics: ingestibles 47%, topicals 26%, inhalables 21%, pet products 3%, and 4% other (including pharmaceuticals). But as discussed below, without clear FDA guidelines and formal classification of CDB as a dietary supplement, the bulk of the FDM channel will stay reluctant to stock CBD products, and this will limit growth, in our view."
He goes on to point out that without a major FDA/regulatory catalyst, it's hard to see things improving rapidly from 2020. While I agree with his general assessment of the handful of public CBD companies he covers – cbdMD (YCBD/Neutral), Charlotte's Web (CWBHF/Neutral) and CV Sciences (CVSI/Neutral)— I think those companies' biggest issues are more related to the rising tide of other serious brands from mostly private companies but also new entrants. This new onslaught is much more sophisticated and include larger scale CPG brands than what the early CBD companies are used to competing against. Two such examples are Martha Stewart's CBD Gummies launched by Canopy Growth and Molson Coors announced launch of their CBD beverage, TRUSS CBD in Colorado. This new crop of brand focused companies is leading the way and initiating the dawn of CBD 2.0.
Hemp CBD Early Days
In 2014, after years of grassroots efforts, Congress included an experimental program that allowed hemp to be legally grown in the US for the first time since 1937, provided it was attached to a University. 14 states ended up participating in the program. It was quite restrictive but a huge step forward for the industry. This was pre-CBD 1.0, a period of primitive CBD industry and initial consumer trials of the cannabinoid. During this time, there was a volatile) gray/illegal market for CBD with shady operators popping up all over brokering CBD from China and putting it into products with no testing, no truth in labeling and zero reliability. It was truly the "Wild West" and was common to have "brokers" claiming to have for sale or want to buy millions of dollars or liters of CBD, only to have them disappear when one actually tried to make a deal. It was a close cousin to the illegal cannabis industry with many of the same players participating in both.
I went to Washington DC to meet with congressional leadership in March 2018 to gauge the likelihood of expanding the hemp program nationally and of cannabis prohibition repeal overall. My impression was that full-on cannabis prohibition repeal still had meaningful opposition, but that hemp legalization could move quickly with bipartisan support.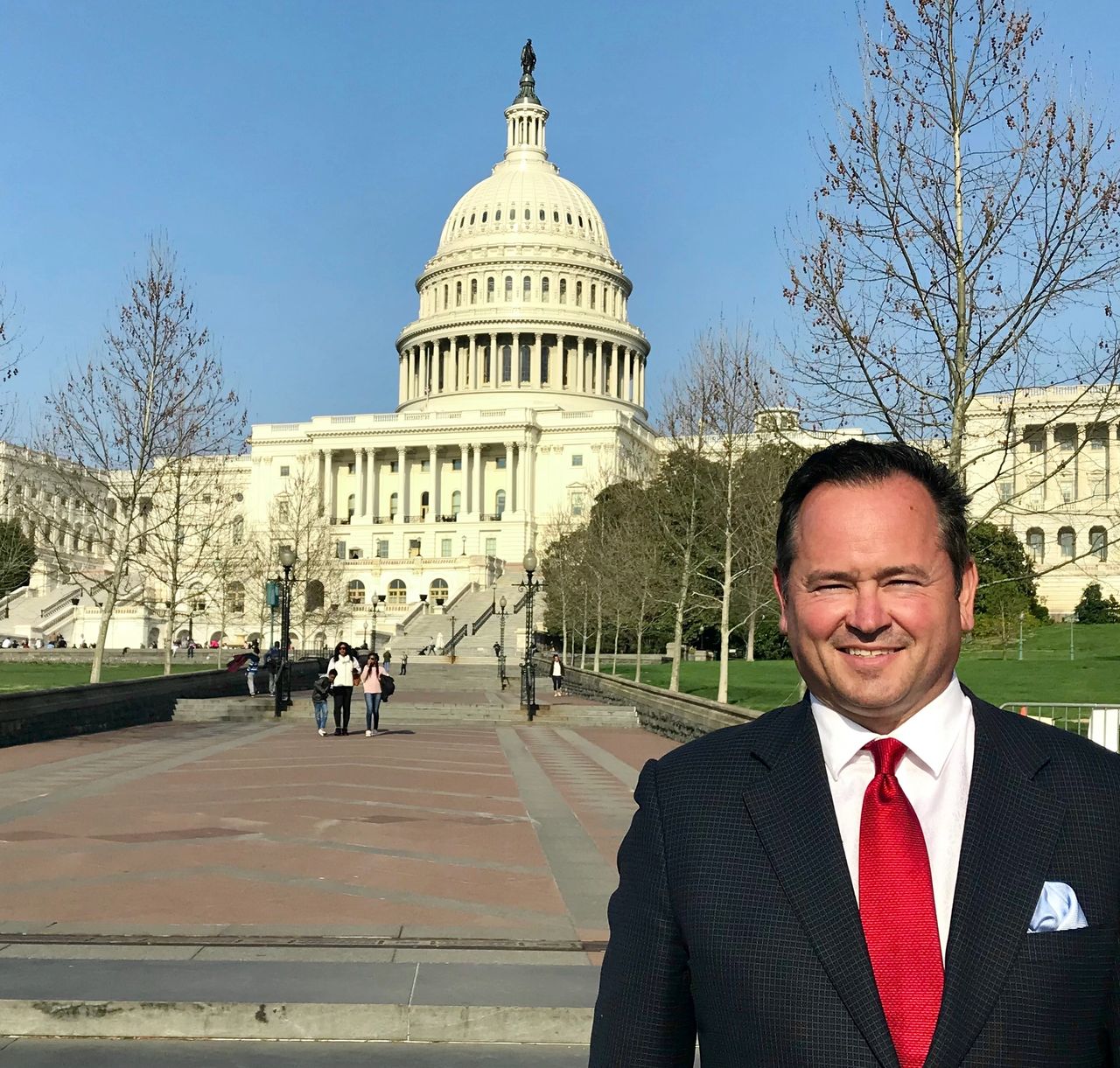 My team jumped into it in 2018 growing 115 acres with partner farmers in Kentucky and establishing a hemp processing facility there as well. Just about everything that could go wrong did. The seeds were not great, the weather was terrible (wet when we needed dry and dry when we needed wet – "Welcome to farming," they told me), our equipment kept breaking as most was not designed for the hemp plant, etc. Despite these challenges, we learned quickly and were able to lay the groundwork for what was to come.
Hemp CBD 1.0
Enter the Farm bill, which passed on a bipartisan basis and was signed into law in December 2018. This laid the foundation for a truly national, legal hemp industry, provided that each state set up a system and apply with the USDA. The excitement was palpable. It was a bit like a mini dot-com in terms numbers of start-ups, money flowing into the space, and news coverage. We bet heavily that the market would expand dramatically with legalization and committed to growing more than 1,800 acres of hemp with partner farms in KY and TN. We plowed millions of dollars into the production side of the business while at the same time putting a portfolio of brands together. We successfully launched our first brands into nearly 1,000 convenience stores in late 2018. It was a CBD "Gold Rush" with 100s of new "brands" appearing out of nowhere. Farmers switched to hemp production in mass, and $100s of millions of investments pumped into hemp processing operations. Big retailers began taking meetings with the anticipation of rolling out CBD products in 2019.
Between the Fall harvest of 2018 and 2019, the hemp growing, processing, and CBD ingredient side of the industry collapsed. In retrospect, perhaps it seems obvious that a frenzy of new investment and market participants in a brand-new industry would cause over-supply. Also, the proliferation of start-ups, populated with inexperienced business operators, caused plenty of issues. However, in a twist unforeseen by anyone but perhaps big pharma, the regulatory headwinds led by the US FDA threw a wrench in the momentum towards retail adoption. Their position was that CBD ingestibles are unsafe until proven otherwise, and therefore not permitted. This declaration caused most of the major retail outlets to cancel plans to bring CBD onto their shelves. (See my article in the Denver Post on this here)
The resulting destruction of value in the industry was swift and massive. Seven of the largest hemp processors who had raised over $400 million failed by February 2020 (pre-COVID lockdown). The largest, GenCanna, had a reported $2 billion deal to go public in the Fall of 2019, only to collapse into bankruptcy months later. I was 36 hours from a $700 million+ merger into a SPAC on NASDAQ when it unraveled in October 2019. We faced a collapsing market and a flight of investment capital. My team at Vertical Wellness took immediate action by cutting our costs and pivoting to a services business to help recover investor/creditor dollars from all these failed companies. In the end, we landed contracts to dry or process over 18 million pounds of hemp, making us profitable in 2020 during the pandemic. Given the retail environment, our brand launches were pushed into 2021, but we used the time and cash flow to prepare and make strategic acquisitions to be ready for what was to come. I share our rare success during a dismal time in the industry not to boast, but simply to inspire other entrepreneurs and demonstrate that being resilient and never giving up are essential qualities.
Entering CBD 2.0
In five years, we can look back and see if I called this too early, but something feels different to me. To be clear, I'm not suggesting good times are here immediately, but rather, we will soon be able to clearly see the path forward for a thriving cannabinoid industry. Here is my case that 2021 is the turning point for CBD.
1. Survivors: Only the strong survived the great destruction of CBD 1.0 – those of us remaining either pivoted, figured out how to make money, or emerged with new focus on execution.
2. Execution and Funding: The extreme loss of value has scared away many investors. This makes it a lot harder for new entrants to attain funding and for existing folks who are not executing to stay in the business.
3. State Permitted Ingestibles: In spite of the FDA inaccurate proclamation against the safety of CBD, consumer demand for health and wellness products has only grown. Fundamentally, consumers want natural alternative solutions (from Big Pharma drugs) to solve sleeplessness, anxiety, pain, and other ailments. Cannabinoids increasingly demonstrate their proper role in solving for this consumer demand. Just as in the overall THC-based Cannabis market, the States are leading the way in permitting ingestibles of CBD. This will accelerate in 2021. The states are driving permitted CBD consumption and consumer demand (it's 47% of consumption nationally in spite of the FDA). Additionally, there are more studies coming out regularly, adding further lack of evidence of any harm caused by CBD. These factors and continued support from a growing bi-partisan group of lawmakers will eventually overcome big-Pharma's grip over the FDA on this issue. I'm hopeful this can happen in 2021 but is not essential for my case for CBD 2.0.
4. Retailers Need for Growth: Retailers who are coming out of a crazy year of focusing on essential supplies or in other cases being shut down are looking for new ways to grow. CBD is back on top of their list of growth categories in which many are not yet participating.
5. Efficacy Matters: More and more companies and brands today are focused on the real impact CBD and other cannabinoids can have on people's lives. Faster acting products with clear uses will lead the growth.
6. Real Brands: More legitimate, credible brands, not named "CBD this" or "CBD that," are emerging. That would be like naming my new beer brand "Beer." CBD is simply one of about 150 cannabinoids in the Cannabis plant that, when combined with the right balance of other ingredients (e.g. melatonin), can have tremendous efficacy in solving or alleviating real health and wellness ailments. Consumers want it, but they don't know who or what to trust because of the lack of workable regulations and proliferation of unknown, unproven, generic brands. That is starting to change as premium brands are being backed by credible companies and honest leaders with proven track records. Our kathy ireland Health & Wellness® CBD solutions is a great example of this. Kathy is a recognized leader and advocate for women's health. Our acquisition of The Organic Candy Factory is another. We are very excited to bring these to market.
As Tim O'Reilly once said, "Pursue something so important that even if you fail, the world is better off with you having tried." I believe "CBD 2.0" is a worthy endeavor and indeed will make the world better off. I recently had my whole team read the late Tony Hsieh's (former Zappos CEO) book Delivering Happiness: A Path to Profits, Passion, and Purpose. In it, Tony shares a plethora of stories where Zappos was at the brink of going out of business but found a way to persevere despite the odds. Had a small group of impassioned leaders not fought through those times, there never would have been a $1 billion exit. Many in the industry are in a similar moment. Those who show resilience and conviction will prevail. 2021 will prove to be the turning point in building a thriving, healthy industry that contributes to the societal good.